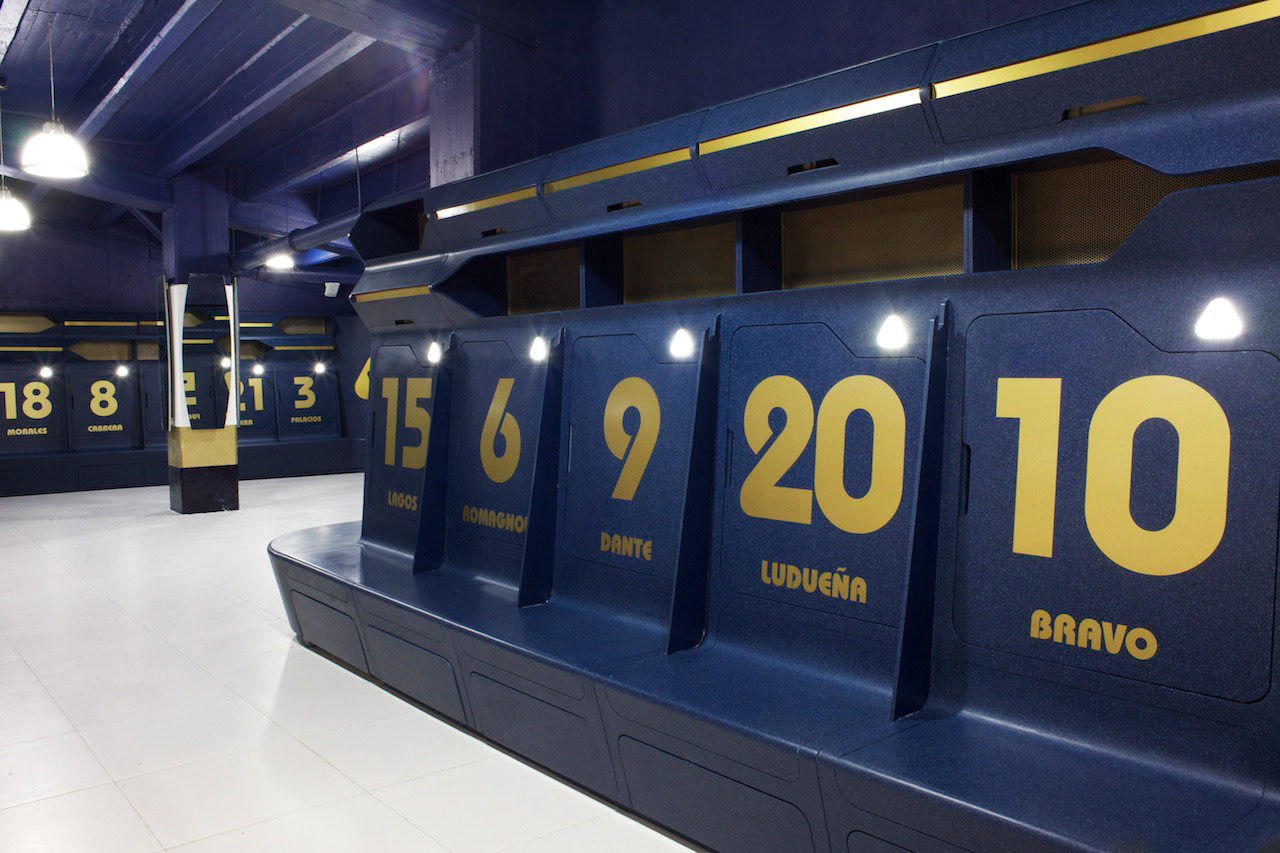 PUMAS Dressing Rooms Mexico City
 Abstract: 
The Pumas Dressing Room project was an intervention within the Olympic University Stadium part of the National Autonomous University in Mexico. This complex was declared a UNESCO World Heritage Site in (2007). The project consists of preparation areas, warming area, gymnasium, lockers, showers, sauna and physical exam rooms. The overall surface area developed consists of over 1,000 sqm. 
Role:
 Project Manager 
Developed overall concept, sketching, CAD studies, and prototyping. Supervised construction and execution process for interior, furnishings and custom made smart lockers. 
Status: 
 Built 2014
Context: 
Developed at Rojkind Arquitectos in collaboration with DF Arquitectos
Date: 
2014
Client: 
Private