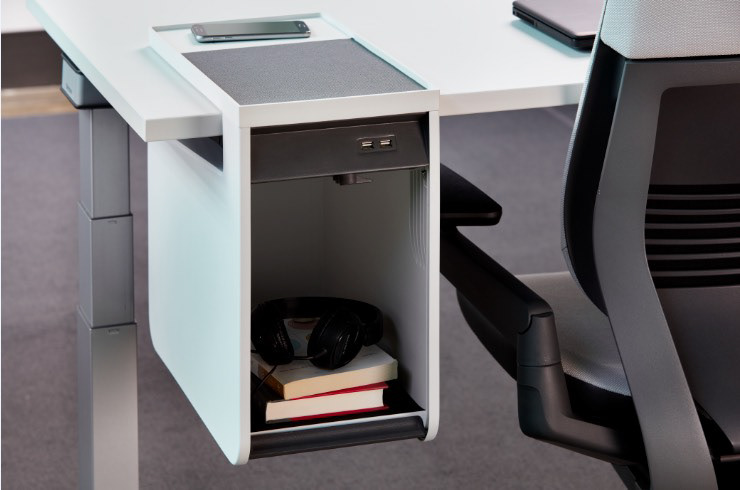 The Personal Console is a lockable storage unit hosted under a working surface. Often mobile and resident workers find the need to store personal valuables during the day. The personal console offers secure storage space and provides USB and wireless charging for mobile devices within the workstation. This procduct can be offered both on a keyed version and a keyless one which enables users to create custom digital passcodes in order to lock the unit.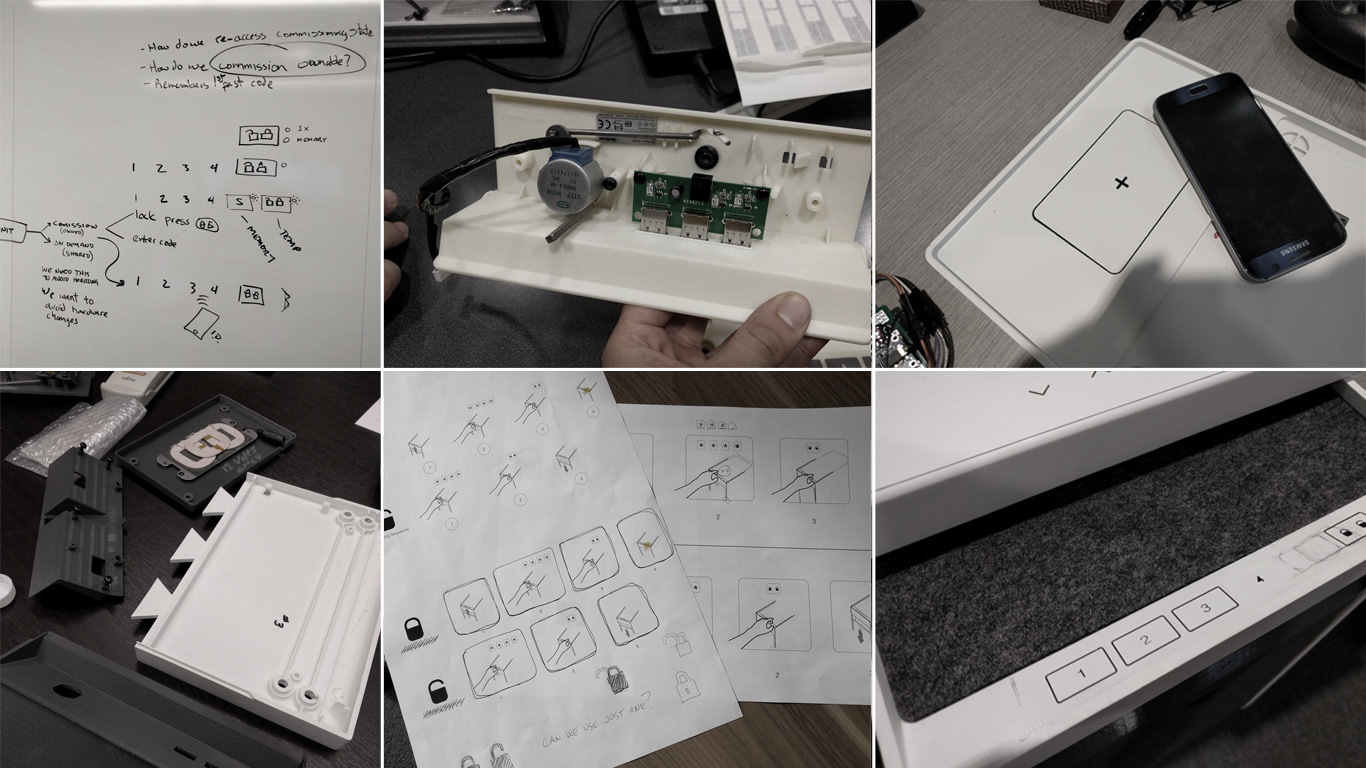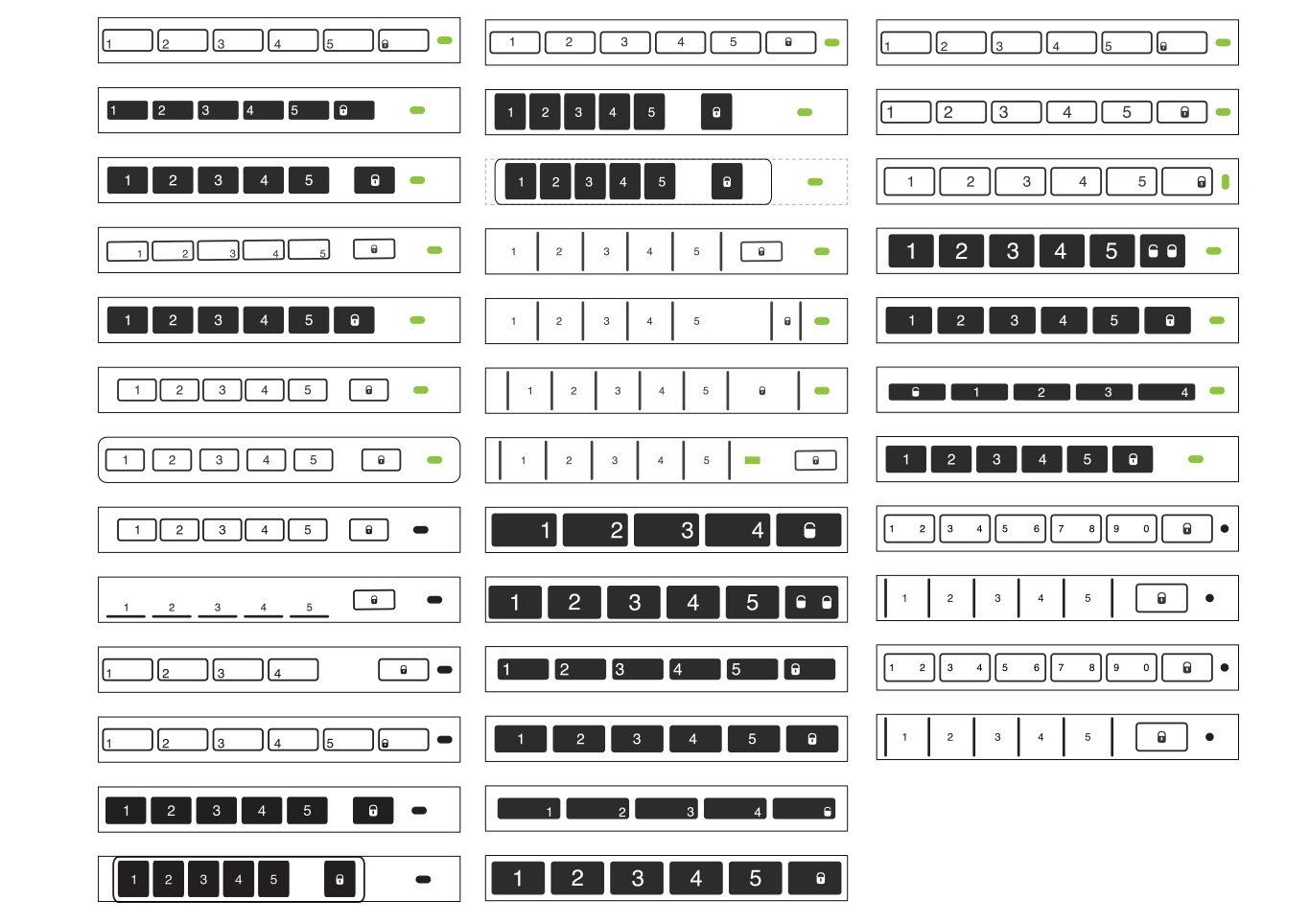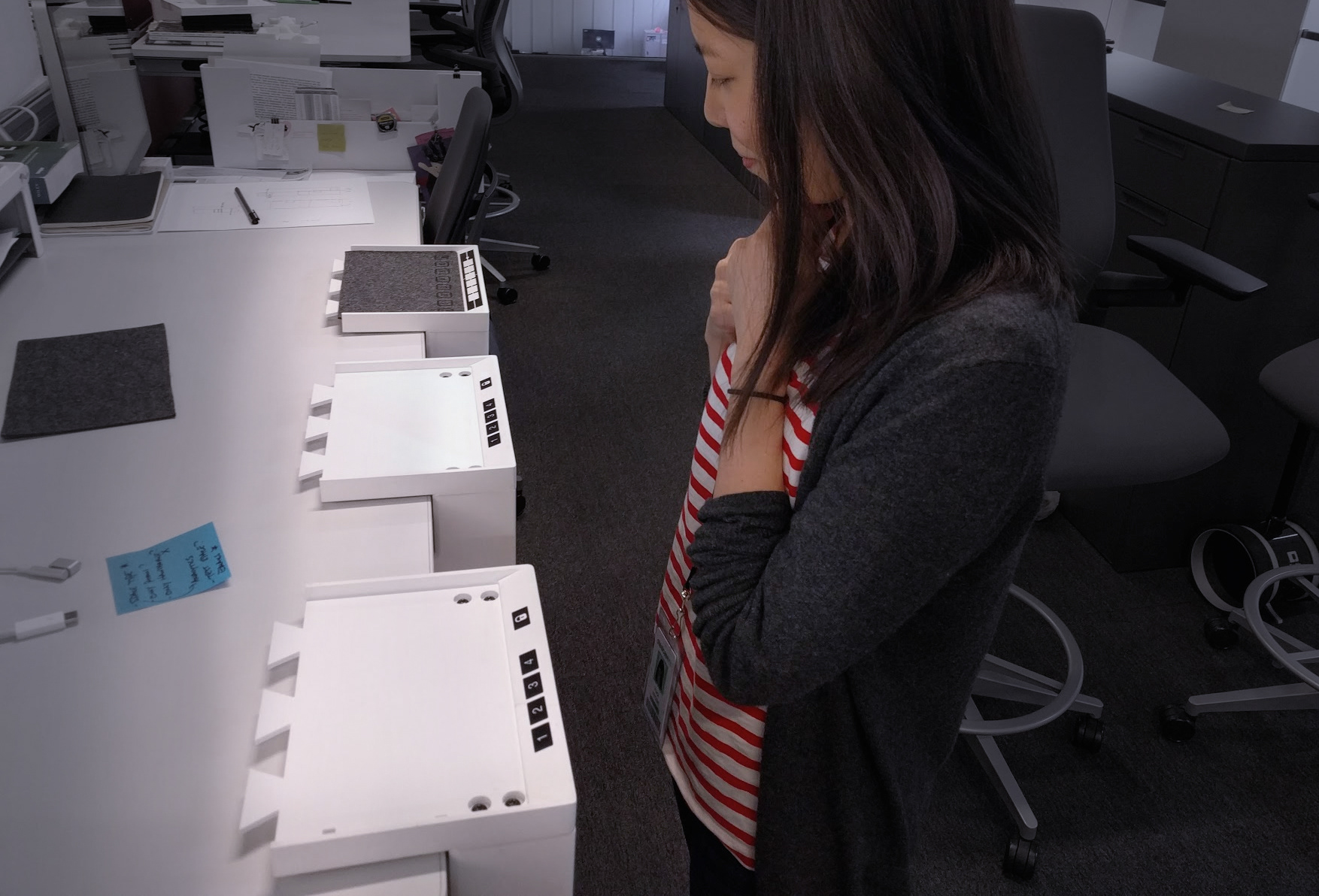 Role: 
Senior Designer
Worked on concept development, UX Prototyping and user evaluation design. Designed interface and user interaction. Physical models and prototyping and materiality studies. Logic and software overviewing.  
Status:
First Order Entry Q4 2016
Context: 
Developed at Steelcase Inc. 
Date:
 2016
Client:
Steelcase Inc. Internal development