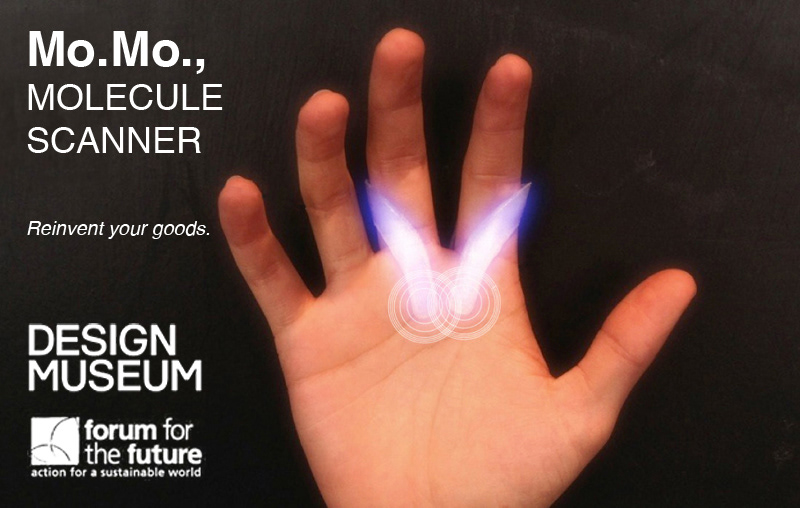 Abstract: 
Wearable molecule scanner and product recycling service. 
Mo.Mo. is a concept for a wearable molecule scanner that lets you know you which of your old belongings have materials that could be transformed into something new.
It works as part of a service that enables you to reinvent your possessions, rather than replace them.
Role: Project Manager
Developed product concepts, sketches, CAD modeling (Rhinoceros + SolidWorks) client liaison and exhibition arrangements.
Status: Prototype
Context: Developed at AGENT

Date:
 2013

Client:
 Forum for the Future


Exhibitions:

Design Museum

, "The Future is Here" London 2013